Officials in Afghanistan say they have given up hope of finding any survivors from a landslide in the remote northeast, with the number killed or missing put at between a few hundred and as many as 2,700.
The United Nations said the focus now was on helping more than 4,000 displaced people.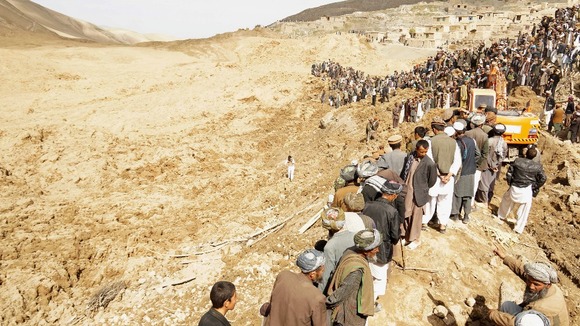 Afghan officials and international organisations said at least 300 mud brick homes were buried on Friday, but precise information on the number killed was hard to come by in the impoverished province bordering Tajikistan.
The UN said more than 350 people were killed, but a spokesman for the local governor put the number in excess of 2,100. The Geneva-based International Organization for Migration (IOM) said 2,700 were dead or missing.
Read: Landslide in remote Afghan village leaves over 2,100 dead