John Kerry, the US Secretary of State, has welcomed the release in Ukraine of military monitors from the Organization for Security and Cooperation in Europe (OSCE) but said more steps were needed to de-escalate the crisis.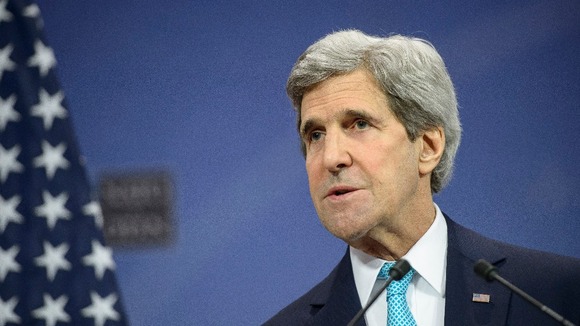 After landing in the Democratic Republic of Congo for a visit, he said: "We will both advance ideas about how to do that, without any promises of what those possibilities may produce. In the end, we reaffirmed our support for the OSCE."
Kerry said he spoke by phone with Russia's Foreign Minister Sergei Lavrov and that both would discuss with Switzerland's president ways the OSCE might "play a larger role in perhaps facilitating the de-escalation".
Read: OSCE observers held hostage by separatists in Ukraine released