Today marks the 20th anniversary of the ordination of the first female priests in the Church of England, with a national service to be held at Paul's Cathedral, London.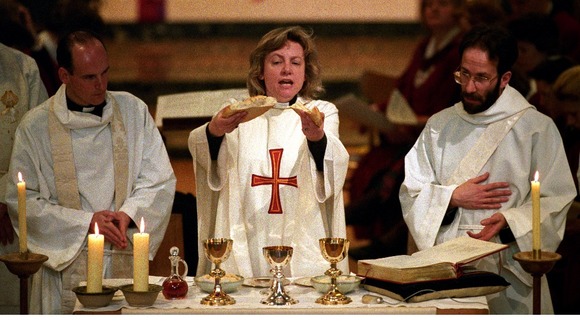 More than 600 women clergy are set to be joined by the Archbishop of Canterbury at the service, where there will be readings and personal testimonies.
The Most Rev Justin Welby, head of the Church of England, will preach and the Rt Rev Barry Rogerson, who ordained the first women priests in 1994 at Bristol Cathedral, will also give a reading.
Before the service, up to 2,000 women priests and their supporters will take part in a procession through London, beginning at Westminster Abbey.
The service comes before the Church of England is expected to give final approval to legislation introducing women bishops in July, paving the way for the first female bishop to be appointed by early next year.