Ukip leader Nigel Farage has defended Top Gear presenter Jeremy Clarkson over the n-word row, saying it was "typical" of the BBC broadcaster.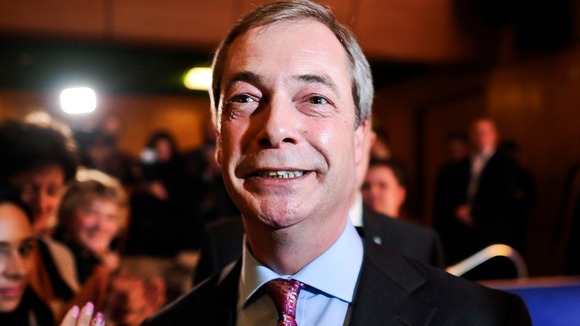 Watch: Clarkson 'begs for forgiveness' over N-word claims
Asked about the Clarkson row Mr Farage said: "The more controversial Jeremy Clarkson is, the more people watch his programme, and the more money the BBC makes out of marketing a show that sells globally and makes them a fortune.
"I would think it's just typical Clarkson, getting very, very close to the line of being offensive but perhaps not quite going over it," he said.
Mr Farage made the comments as he launched Ukip's billboard campaign for the Euro-elections against the backdrop of the cliffs of Dover.