Over 130 people have been detained in Odessa, south Ukraine, after dozens were killed in a fire and street fighting involving separatists and groups supporting the Kiev government, police said.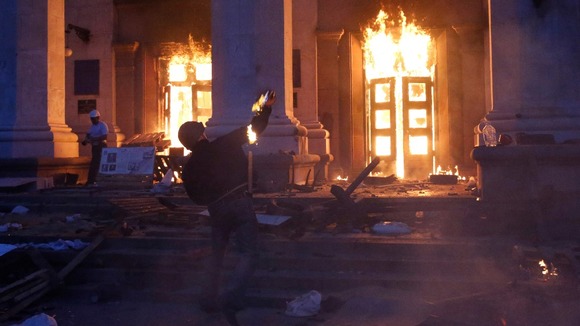 In a statement, local police chief Petro Lutsiuk said those arrested could face charges ranging from taking part in riots to premeditated murder for yesterday's street battles.
Most of those killed either choked on smoke or died after jumping out of the city's trade union building, which was set on fire, officials said.