The Russian foreign ministry has said in a statement that its Foreign Minister Sergei Lavrov told his US counterpart John Kerry that America should use its influence to make Ukraine's government immediately stop military operations in south-east Ukraine.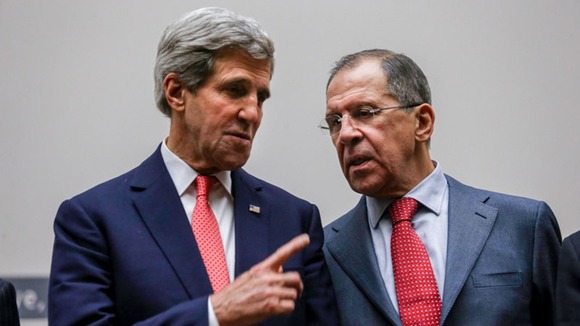 Lavrov also said that it was important that the mediating role of the OSCE was increased to secure Kiev's fulfillment of the Geneva declaration on de-escalating tensions in Ukraine.
The statement said "Chances of this still exist," as long as all Ukrainian regions are represented in a national dialogue on constitutional reform, and "terrorists" from the Right Sector group are curbed.
Read: Ukrainian assault on rebel stronghold after 46 killed in fire