Pro-Russian separatist leader, Vyacheslav Ponomaryov, has confirmed that Western observers have been freed in the eastern Ukrainian town of Slaviansk and that there were no conditions for their release.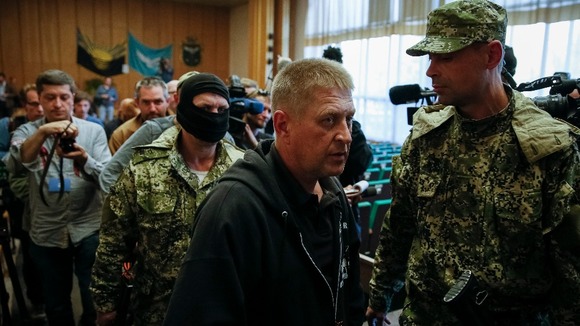 He said: "As I promised them, we celebrated my birthday yesterday and they left. As I said, they were my guests."
He confirmed that 12 people had been released, including Ukrainians and Europeans.