Britain has accused Moscow of "breathtaking" hypocrisy after violent clashes between pro-Russian militia and Ukraine's army escalated the crisis.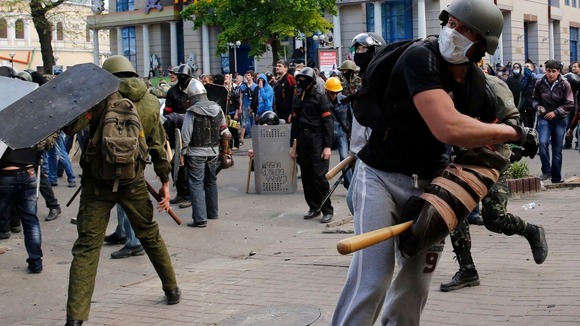 At an emergency session of the United Nations Security Council, the UK's ambassador Sir Mark Lyall Grant said Russia "funded, equipped and directed" some of those involved in the insurgency.
Sir Mark said: "The scale of Russian hypocrisy is breathtaking. Russia stoutly supports and indeed arms the most repressive regimes in the world, notably Syria, a regime which brutally represses dissent without any sense of restraint or concern for the protection of civilians.
"Russia's synthetic indignation of Ukraine's proportionate and measured actions convinces no one."