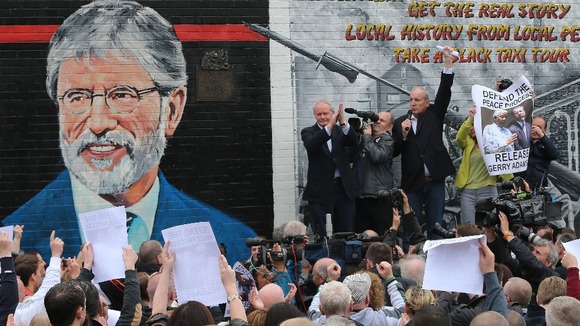 Sinn Fein leader Gerry Adams is being questioned for up to 17 hours a day by detectives investigating the 1972 murder of Jean McConville, a source close to him has told the BBC.
The source said a "significant development" would need to occur for Mr Adams to be charged.
Police have until 8pm to charge or release Mr Adams, who has spent four nights in custody.