A small group of loyalist protesters have gathered outside the police station where Sinn Fein leader Gerry Adams is being questioned for the fifth day on the 1972 murder of Jean McConville.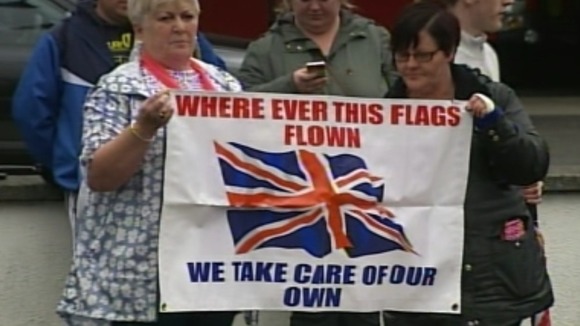 Sinn Fein's Gerry Kelly is inside the station and is expected to give an update to the media shortly.
Read: Senior Sinn Fein member arrives at Adams police station
Police have until 8pm tonight to charge or release him.