Former international development secretary Andrew Mitchell said he is "astonished" that media coverage of the missing Malaysia Airlines plane is more extensive than the fate of 276 teenage girls abducted in Nigeria.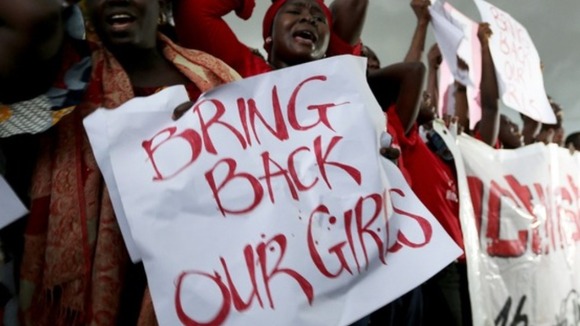 Watch: Nigerian schoolgirls' families protest over inaction
Militants of Boko Haram - the nickname means "Western education is sinful" - are holding the schoolgirls who they abducted from a northeastern school on April 15.
Speaking on the Sky News Murnaghan programme, Mr Mitchell said: "I think it is a very good contrast. Every day, quite rightly, we have seen the coverage on the hunt to find out what happened to the plane and find out what happened in this awful tragedy for the people who died on the plane."
He added: "This [the kidnapping] is a very similar number of people and they are the future of Nigeria. This is an assault on all of our values, this kidnapping of so many young girls on the threshold of making a real contribution to Nigerian life.
"Frankly, I am astonished the international press, the international media haven't taken a far greater interest in this awful event than they have."
Read: Protesters call for rescue of kidnapped Nigerian girls