The PSNI have passed the difficult decision of whether or not to charge Gerry Adams to the Public Prosecution Service. Already there are sharp divisions within the Stormont Government over his arrest.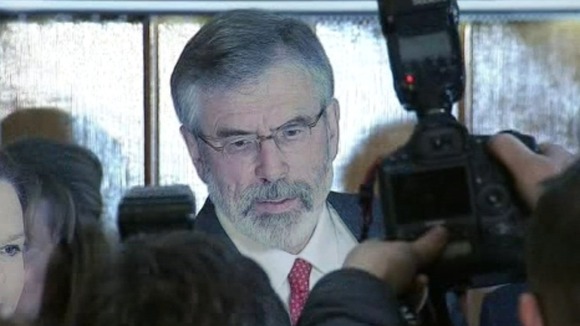 The Deputy First Minister talks of "dark forces" within the police. The First Minister hits back accusing Sinn Fein of 'bullyboy tactics' towards the police.
Gerry Adams may no longer be a Northern politician.
But his arrest here has still caused ructions.