Hundreds of pupils and former students of Ann Maguire gathered to launch more than 700 balloons to remember the murdered teacher.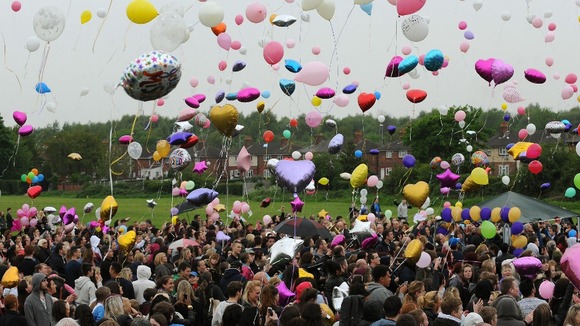 The community of Halton Moor, in Leeds, came together this afternoon to mark a week since Mrs Maguire, 61, was stabbed to death in her classroom at Corpus Christi Catholic College.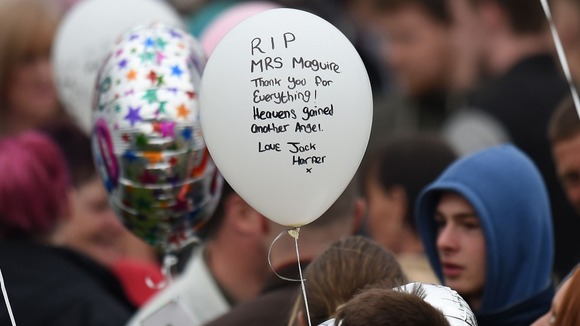 More than 500 people gathered on field opposite the huge floral tribute that has accumulated outside the school gates as a tribute to the much-loved teacher.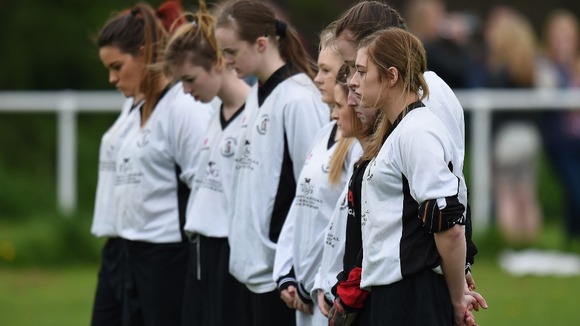 Current year 11 pupils took on former students in a football match before the neighbouring Corpus Christi Church tolled its bell once to mark the moment when everyone let go of their balloons.