The son of murdered Jean McConville has said Gerry Adams threatened him with a "backlash" if he released the names of those he believed were responsible.
Michael McConville has said he along with his family will continue to fight for justice after the Sinn Fein president was freed after questioning, but has maintained he could be shot if he disclosed the identities of suspects to police.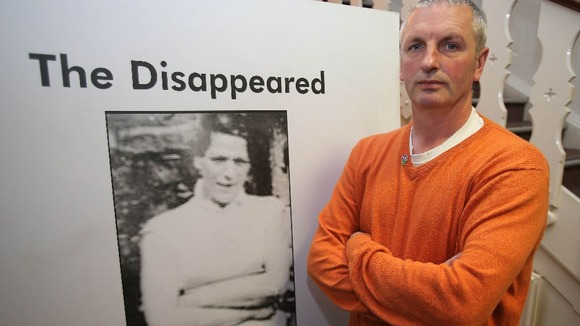 Mr Adams, 65, was released after four days of questioning about the notorious 1972 killing of the mother-of-10 and other alleged links with the IRA, he vehemently rejected the allegations.
More: McConville son: Adams 'backlash threat' if IRA names released
Mr McConville told the BBC Radio 4's Today programme: "Gerry Adams says to me 'Michael, you are getting a letter of support from the republican people'. He says 'if you release the names I hope you are ready for the backlash'.
"I took it as a threat."