A woman who organised protests against the government over the abduction of more than 200 girls in remote Nigeria, has been detained on the orders of Nigeria's First Lady, Patience Jonathan - according to the BBC.
The girls are thought to have been kidnapped by militant Islamist group Boko Haram. Protesters, mainly family members from remote villages, have said the government are not doing enough to rescue them.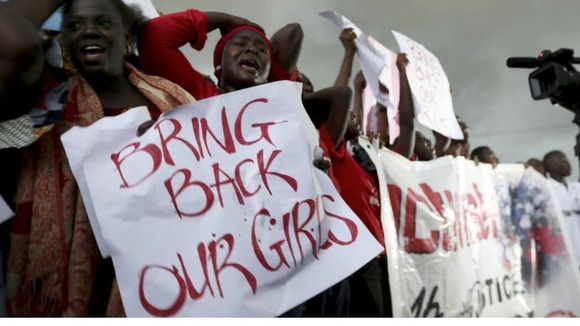 Nigerian President Goodluck Jonathan has told security, school and state officials that "everything must be done" to free the 276 girls held captive by Islamic extremists.