Ukrainian forces were ambushed by pro-Russian separatists on the outskirts of the rebel stronghold Slaviansk triggering heavy fighting, Interior Minister Arsen Avakov said.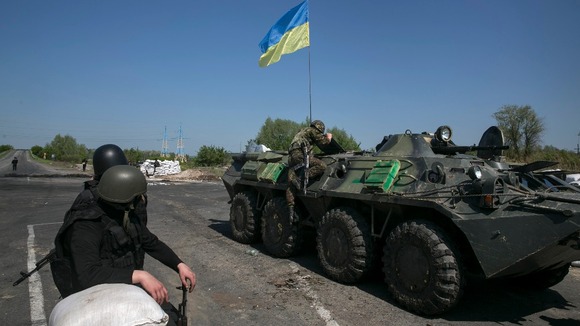 At least two separatist armoured personnel carriers and several rebels fled the area, where continuous gunfire has been heard since this morning, Reuters reports.
Avakov said: "In the morning, a squad in the anti-terrorist operation was hit by an ambush by terrorist groups. They are using heavy weapons".
He added that there were fatalities on Ukraine's side but did not give a figure.
Watch: Pro-Russian protesters in Odessa force prisoner release