Bolt signs running shoes after pair stolen in UK burglary
Usain Bolt has posted a photograph on Twitter of him signing a pair of running shoes to send to a UK fan who had there's stolen in a burglary.
Only natural I sign sum spikes after one of my overly excited fan stole that one..FedEx straight to London later http://t.co/j6brJuT1E5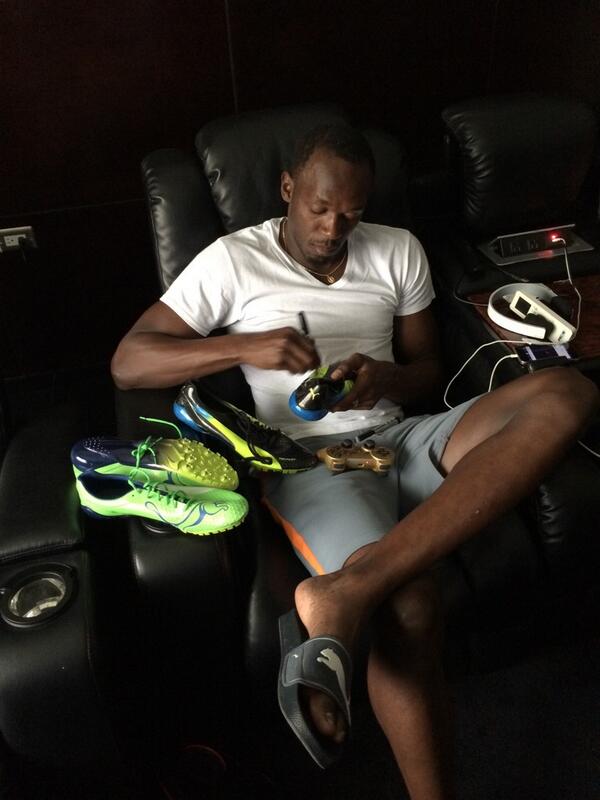 Thieves, who targeted a commercial premises in Croydon, stole a pair of orange Puma running shoes, signed by Bolt and framed for display with a photo of the sprinter after he set a new world record in 2009. The item is valued at around £20,000.
The six-time Olympic champion tweeted that he was signing the shoes after and "overly excited" fan stole a previous pair.
Earlier in the day, he appealed for the return of the stolen items.