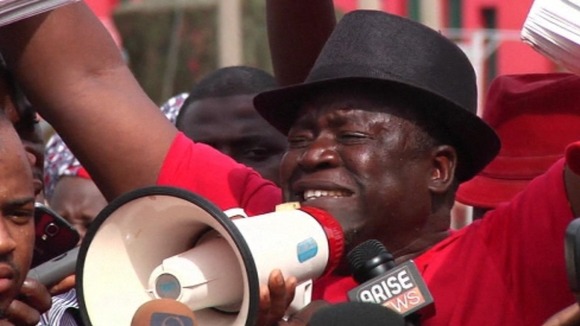 A family member of four of the kidnapped Nigerian schoolgirls has made an emotional plea for the students to be rescued from Islamic militants.
Tsambido Hosea Abana, chairman of the Chibok community in Abuja who has a sister and three nieces among the missing girls, said: "Our community is relatively small and [...] 276 are out in the future.
"Where are we going to get those who will represent us?" he asked amid mass protests in the Nigerian capital Abuja.
Read: 'Islamic extremists' kidnap eight more girls in Nigeria