Freddie Starr appeared briefly outside his home in Warwickshire alongside his lawyer Dean Dunham, who condemned the investigation and said the entertainer's health was now a priority.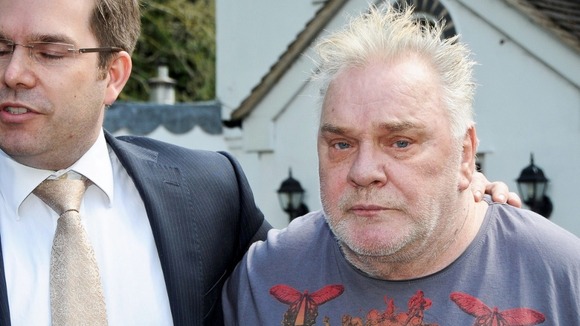 Mr Dunham said "there was simply never any evidence in this matter that was anywhere near sufficient" to keep his client on bail for so long.
Mr Dunham went on: "At the moment we need to concentrate on getting Freddie back to his health."The lawyer said there various courses of action open to Starr but now was not the right time to comment on them.
More: Freddie Starr: No prosecution over sex assault claims
"He's a man of good character, remains a man of good character, and I would ask the public now to stand by this man," he added."No doubt about it, his innocence has been proven."
Starr said he was "very relieved", adding: "I'm not feeling well, really."
Asked if he had a message for his fans, he said: "Thank you."