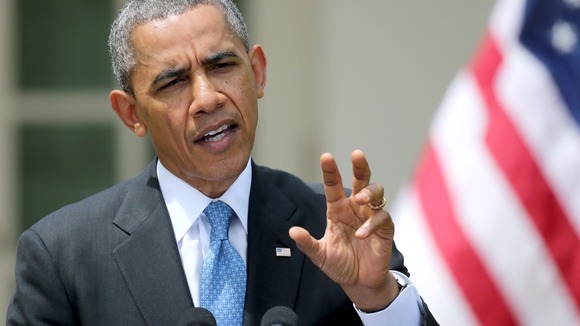 Barack Obama says the United States will do "everything we can" to help Nigeria in its search for more than 200 girls kidnapped by the Boko Haram Islamist militant group.
The US President told NBC News in an interview that Nigerian President Goodluck Jonathan had accepted US offers for assistance.
"In the short term our goal is obviously is to help the international community, and the Nigerian government, as a team to do everything we can to recover these young ladies," he said.
In the longer term, he said, "we're also going to have to deal with the broader problem of organizations like this that can causes such havoc in people's day-to-day lives."
Read: 'Islamic extremists' kidnap eight more girls in Nigeria