A Nigerian girl who escaped capture by Boko Haram has described how gunmen from the terror group told her "don't worry, we're soldiers" before kidnapping her and more than 200 of her fellow pupils.
Speaking to the Associated Press news agency, the 16-year-old said the gunmen claimed "we're not going to harm you", before gathering hundreds of children outside the school and setting fire to part of the building.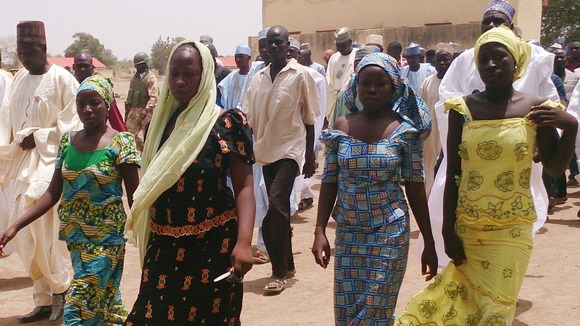 After all the students were herded into pickup trucks and driven away, the girl and her friend managed to escape when the car of fighters behind them broke down.
The girls "ran and ran so fast" before clinging to nearby bushes and waiting for the vehicles to pass.
Eventually they were spotted by a man on a bicycle who accompanied them home.