What you get from inside government tonight is recognition that the law, as it stands, isn't much use. They would be hard put to block the bid on those grounds.
So, what they're talking about, or at least hinting at, is the idea of introducing new legislation. That would be a big step. It would be quite a dramatic step. It would be quite a tricky step, in terms of possibly discouraging future inward investment into the country by other big countries.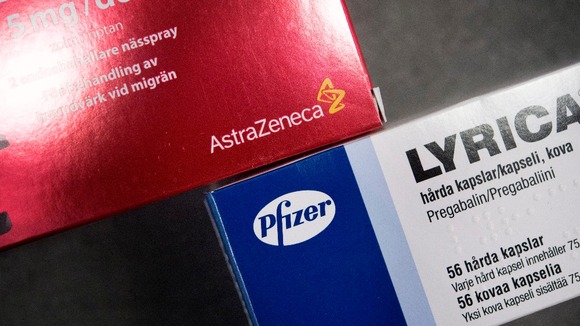 So, I think we need to take that, which is the clear hint from government tonight, with a pretty big pinch of salt. I suspect it's largely a negotiating tactic. Is it possible they could do it? Yes. Is it likely? No.
If you were the PR company advising Pfizer tonight, you would say 'listen, it's in the news, there's an election, play along, you might have to make some promises, you might even have to keep them but there's not much doubt the deal will go through in the end.'
I think the principle reason for that is that politicians ultimately don't like very much getting involved in business. It can be long, it can be messy and it can be very difficult in deed.
Of course, the government says Ed Miliband is playing politics, perhaps he is, perhaps he isn't. But Mr Miliband and Labour clearly feel there is sense that people are uneasy about capitalism. So expect him to worry more about this.