London, Birmingham and Leeds are among nine British towns and cities which have come under fire for breaching safe levels of air pollution
The World Health Organisation (WHO) also named Chesterfield, Nottingham, Sheffield, Southampton, Stoke-on-Trent and Thurrock as having problems with levels of dangerous particles called PM10s.
However some areas, including Manchester, Bournemouth and Northampton, did not provide data for levels of PM10s.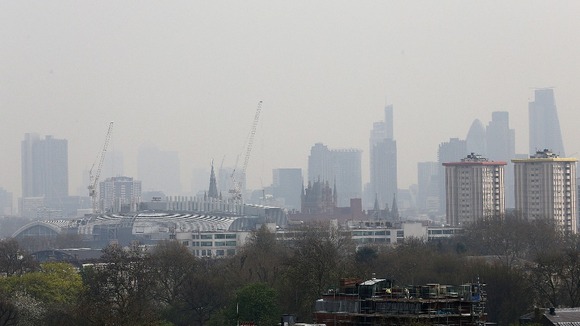 People living in polluted areas are at greater risk of respiratory disease and other health problems.
Public Health England has said that air pollution was responsible for 25,000 deaths in England in 2010.