Disgraced former Co-operative Bank boss Paul Flowers has arrived in court to face drug possession charges.
The minister, suspended by the Methodist Church and Labour Party, arrived early for court and was forced to stand on the street for five minutes surrounded by photographers and TV cameras.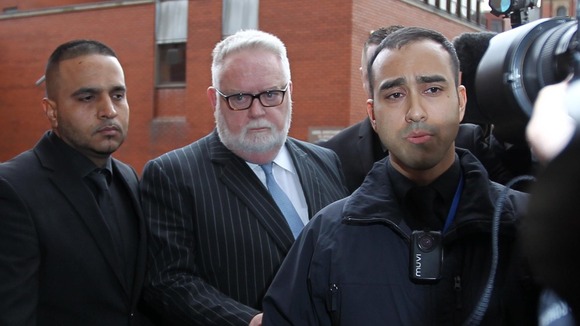 He called the group of journalists scrambled around him "vultures" and said:
"Don't ask me any questions because I won't give any answers."
Flowers, 63, stepped down as the Co-op Bank's chairman in June amid claims of illegal drug use and inappropriate expenses payments.