Foreign Secretary William Hague has reiterated his support for Ukraine's presidential election, saying Ukrainians "cannot be bullied" out of holding the poll on 25 May.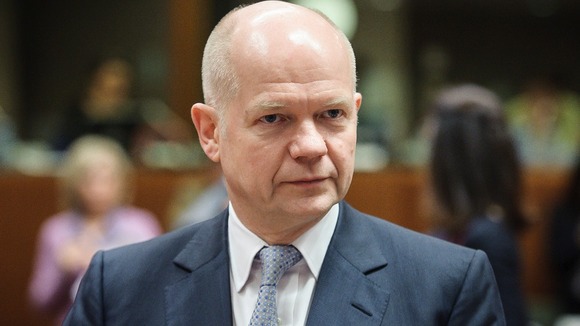 "We do have to support Ukrainians making their democratic choice," Mr Hague told the BBC's Today programme. "The people of Ukraine deserve to be able to make that choice."
Read: New sanctions to hit President Putin 'cronies'
Mr Hague also defended the UK's interventions to prevent the Ukrainian conflict from worsening, which have included imposing sanctions on Russia and Russians with links to President Vladimir Putin.
"This is absolutely part of Europe and European civilisation," he said. "Our national interest lies... in Ukraine being a stable democracy."
Watch: Hague on 'show of support' tour to Russia's neighbours