A woman who claims she was raped by former TV presenter Stuart Hall said his contact with her began on a visit to a swimming pool when she was just 10-years-old.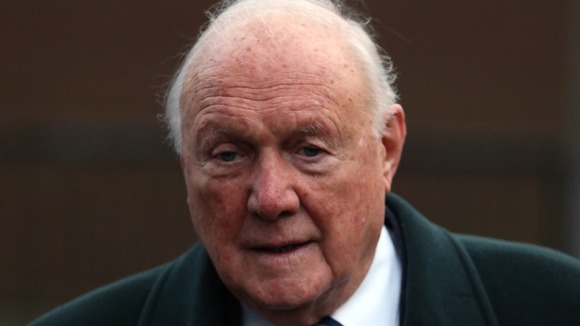 Now 52-years-old and a mother of three children, the woman told the jury at Preston Crown Court that Hall continually touched her body in the pool and made her "feel very, very uncomfortable."
"I just wanted to get to the side of the bath so I could cling on and get out. He was just laughing, he thought it was funny," she told a court.
Describing Hall, who was a close family friend, as "a touchy-feely person", she told the court he often flattered her on her appearance.
She says Hall would often visit her family home after her father had left them. "[Hall was] always larger than life, touchy-feely, asking about boyfriends," she said.
Hall, 84, sat in the dock listening to the evidence through a set of headphones. He denies 20 charges of sexual assault against two girls in the 1970s.