A robber, suspected to be the 'Skull Cracker', was armed with a gun and threatened a member of staff at a building society in Surrey before demanding money from a safe and escaping with cash.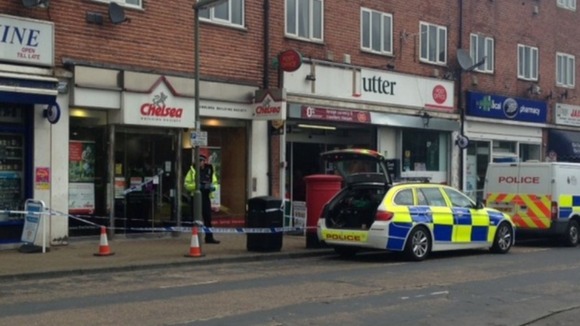 The robbery happened at 10.20am this morning and the offender, who has not yet been identified, has been described as a white man, in his late 40s or early 50s, around six foot tall, slim to medium build, with short grey hair, Surrey Police said.
He left the bank on foot but police are also looking into the possibility he may have got into a vehicle.
Detective Chief Inspector Chris Raymer, of Surrey Police, said: "Officers were at the scene within minutes of the emergency call and are doing everything possible to find the offender including recovering CCTV from the premises and surrounding area."
"Due to the nature of the offence and elements of the description, we have linked in with Kent Police as part of our enquiries and are working closely with them and colleagues in the Metropolitan Police however, at this time, the identity of the offender has not been established," he added.