Russia's foreign minister, Sergei Lavrov, has said the true extent of recent violence in Ukraine's third city Odessa has been concealed by the government, blaming the disruption on "a 'live' manifestation of fascism".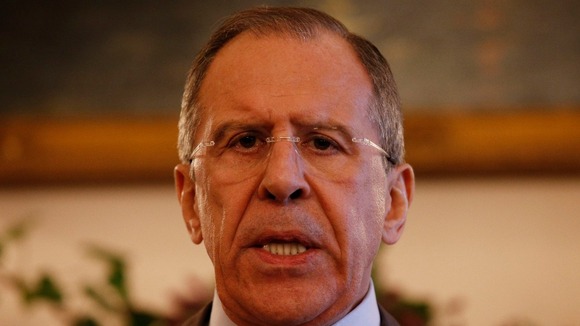 More than 40 pro-Russian activists were killed in Odessa on 2 May as they were setting fire to a building.
Mr Lavrov said current events in Ukraine "are already not just marches with slogans glorifying Nazi criminals, but a 'live' manifestation of fascism", according to the Moscow-based ITAR-TASS news agency.
Read: Assault in Odessa gave Ukraine a look into the abyss
"What happened in the city of Odessa on May 2 is a sheer act of fascism and we will not permit to sweep the facts under carpet as the ruling coalition tries to do so, concealing the investigation from the public," he added.
"We will seek for the truth, will seek for all evidence which was produced by eyewitnesses and which show that current Kiev authorities are hushing up consciously the scale of tragedy."
Read: Ukraine PM blames security services for deadly clashes