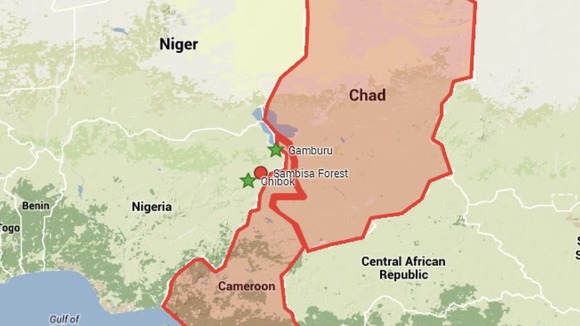 More than 200 kidnapped schoolgirls are believed to be in captivity at the forest hideout of Islamist militants in north-east Nigeria.
The 60,000 square-kilometre Sambisa Forest lies near the village of Chibok where the girls were abducted, and south of Gamburu - the border town where a most recent attack is thought to have killed at least 125 people.
The exact whereabouts of the schoolgirls is uncertain, however.
Some fear that some or all of the girls could have already been smuggled into neighbouring Cameroon or Chad, where tracking them down could become yet more difficult. Both governments reject the claims.