Members of the US Congress held a prayer and a moment of silence for the more than 200 Nigerian girls kidnapped by the Boko Haram Islamist militant group last month.
US Senate Chaplain Barry Black led the prayer among a group of women lawmakers including House of Representatives Minority Leader Nancy Pelosi and Senator Barbara Mikulski (D-Md).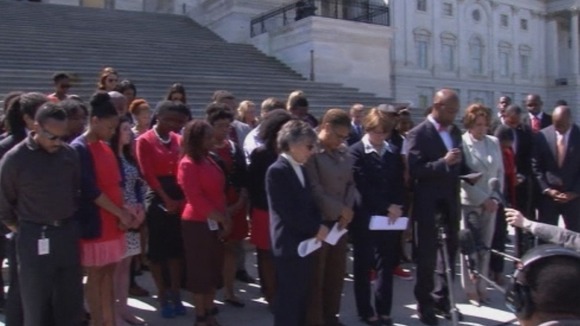 "It is clear that what has happened in Nigeria is outside the circle of civilised human behaviour," Pelosi said.
"It is clear that kidnapping these girls challenges the conscience of the world in a very specific and different way".
Mikulski said Senator Susan Collins (R-Me.) and she have initiated a bipartisan letter asking President Barack Obama move to place Boko Haram on the international list of terror groups