The World Health Organisation has warned that air pollution is "getting worse".
Only 12% of residents in cities that reported on air pollution were living in areas that comply with the WHO's guidelines.
The WHO estimates that in 2012 air pollution was responsible for the deaths of 3.7 million people around the world.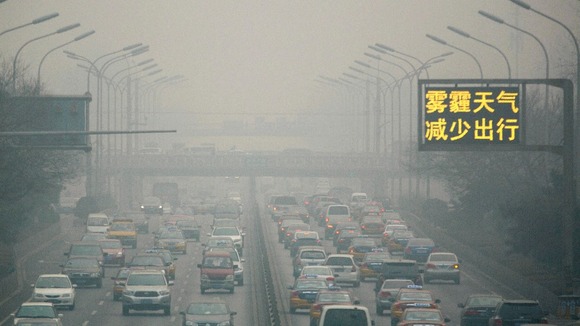 Although several British cities have been named as breaching safe air quality levels, cities in countries such as India, China and Pakistan have much higher levels of pollution.
Dr Flavia Bustreo, WHO's assistant director-general for family, children and women's health, said many cities were now "so enveloped in dirty air that their skylines are invisible".