It is a move that the head of the army, General Sir Peter Wall, has already suggested might make the armed forces "look more normal" - and it seems Defence Secretary Philip Hammond now agrees.
He has ordered a review of whether women should be allowed into combat to start immediately, and wants a report on his desk by the end of the year.
Earlier he told journalists that if the US, Australia and even France had women in combat roles, it was time for Britain to look at the policy again.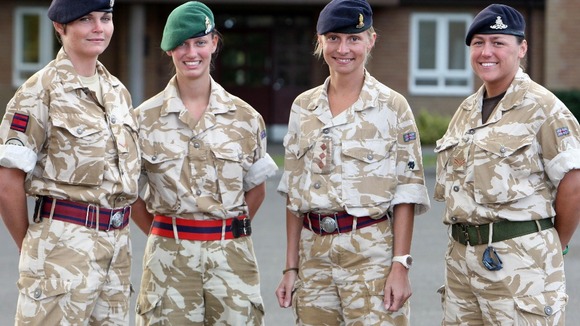 Currently, there are more than 16,000 women in the armed forces but about 30 per cent of roles are closed to them.
The Defence Secretary says he does not envisage the numbers who apply will be that large but suggests it is time to send a signal that the army is open "to all who can meet the standards required".
It is also true that if the change does go ahead next year, it will not harm the Government's attempts to appeal to women voters in the run up to the General Election.