The Royal Navy has confirmed that it tracked a Russian aircraft carrier and a nuclear-powered battle cruiser that passed through the English Channel last night.
The seven-strong Russian naval task group was led by the Admiral Kuznetsov - the nation's largest warship.
Although the ships did not enter UK territorial waters, their movements were tracked by the Royal Navy destroyer HMS Dragon - the duty fleet-ready escort vessel that was dispatched from Portsmouth to investigate.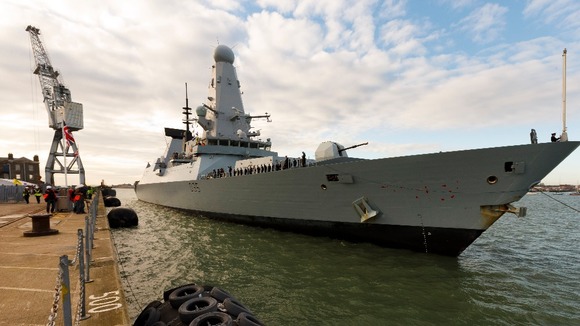 The ships are believed to have been returning to the Baltic after manoeuvres in the Mediterranean.
It is not unusual for Russian warships to pass through the Channel - the same group went through in the opposite direction in December, when HMS Dragon was also sent to investigate.
A Royal Navy spokesman said: "We can confirm that HMS Dragon was activated as the fleet-ready escort vessel. She met the task group centred around the Admiral Kuznetsov."