Pro-Russian separatists in eastern Ukraine have ignored a public call by Vladimir Putin to postpone a referendum on independence, saying a vote could halt civil war in the region.
Denis Pushilin, a leader of the self-declared separatist Donetsk People's Republic, said that the "People's Council" had voted unanimously to hold the referendum as planned.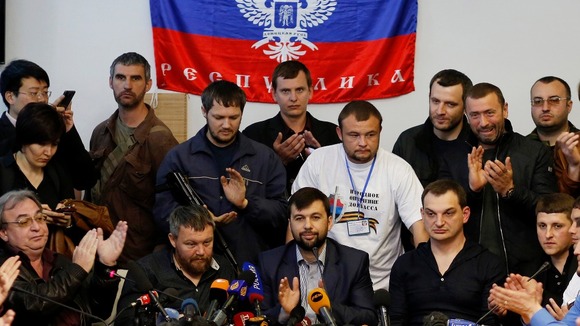 "Civil war has already begun. The referendum can put a stop to it and start a political process," he said.
Ukrainian officials have vowed to press on with their "anti-terrorist campaign" to retake control over the eastern regions of Donetsk and Luhansk regardless of the rebels' decision on the vote.