Graphic pictures which appear to show at least one UK serviceman posing with a dead Taliban fighter were taken after an attack by insurgents on Camp Bastion in September 2012.
Members of No 51 Squadron RAF Regiment, together with US Marine service personnel and civilian security contractors, defeated the attackers after a four-hour firefight with support from helicopters in what came to be known as the Battle of Bastion.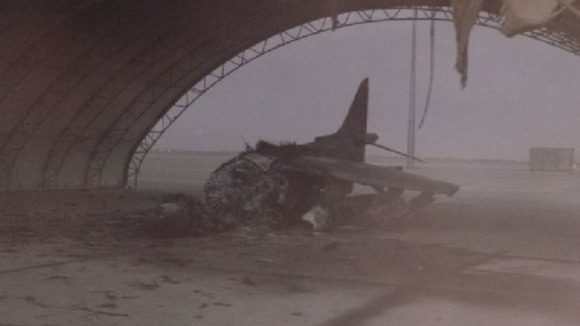 The RAF Regiment is the ground fighting force of the Royal Air Force. Two members of the regiment have been withdrawn from the front line over the leaked photos.
Last month a report by MPs said British commanders had to "bear a degree of responsibility" for failing to prevent the 2012 raid, which left two US marines dead.
Prince Harry was serving at the base as a member of the Army Air Corps during the time of the attack.