Rolf Harris targeted a woman and her 15-year-old daughter in one alleged incident, Southwark Crown Court heard today.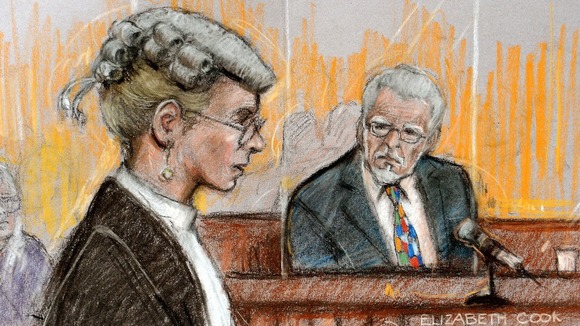 The entertainer allegedly told the teenager "Give us a hug" before groping her at a paint shop in New Zealand.
The girl's mother asked her what was wrong, to which her daughter replied that Harris was "a bit handy," the court heard.
Prosecutor Sascha Wass QC said that as the pair posed for a picture with the artist, he touched the mother in an inappropriate manner, prompting her to tell him: "You are a disgusting creature."
But he then allegedly whispered to her: "She liked it", suggesting he was talking about her daughter.
The entertainer has denied all charges against him.