About 21 people died following a "full-scale military clash" in the eastern city of Mariupol, Ukraine's interior minister has said.
Writing on his Facebook page, Arsen Avakov said a group of "about 60 terrorists armed with automatic weapons" had tried to storm the town's police headquarters.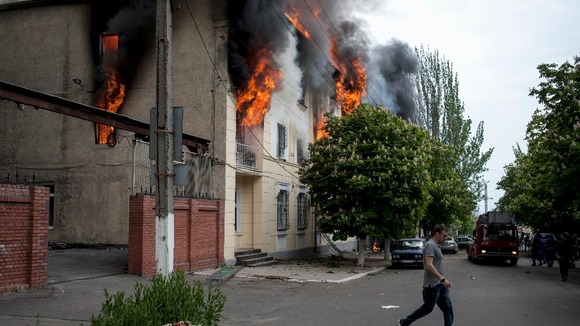 He said that an initial "fight" had turned into a "full-scale military clash" involving police and the Ukrainian national guard, leaving "near to 20" pro-Russian separatists and one Ukrainian serviceman dead.
He also insisted there would be no backing down from Ukrainian forces facing armed separatists, saying:
"Our position towards armed terrorists will remain one and the same - shoot to kill."