Three people are missing following a hot air balloon accident in the US state of Virginia.
The balloon burst into flames after hitting a power line in the town of Doswell on Friday evening.
Virginia state police spokeswoman Corinne Geller said: "Witnesses tell us they heard two explosions from the hot air balloon and at one point the gondola and the balloon separated and then the baloon took off at a rapid pace."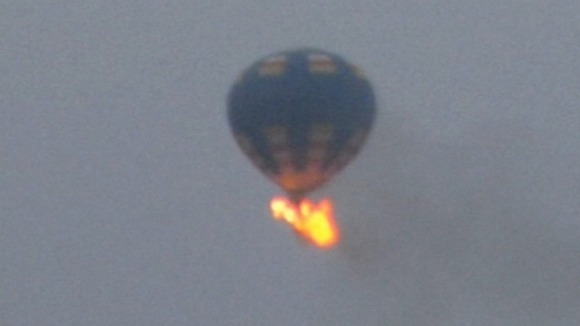 Officials say they are now searching for two crash sites, one where the balloon landed and another where the gondola landed.
There was a pilot and two passengers on board, but search parties have yet to find any wreckage or any sign of the missing people.