Burning tyres poured smoke into the street outside Mariupol city hall hours after seven people were killed and dozens were wounded in continuing clashes in Ukraine.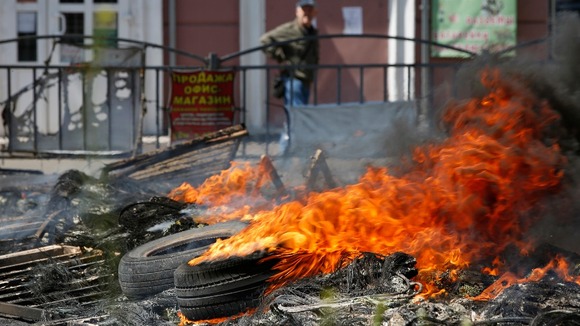 A referendum on self-rule is due to be held in the eastern port city of Mariupol in two days, and threatens to provoke further unrest.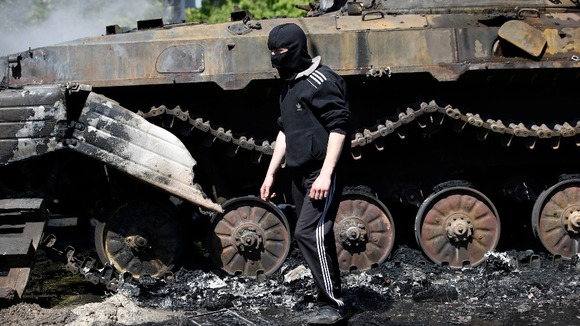 An eerie quiet fell over Mariupol as checkpoints became more vigilant following weeks of disruption from clashes between pro-Russians and Ukrainian forces.