International efforts to find and rescue more than 200 kidnapped Nigerian schoolgirls are facing "large information gaps", according to the UK experts who have started work to tackle the crisis.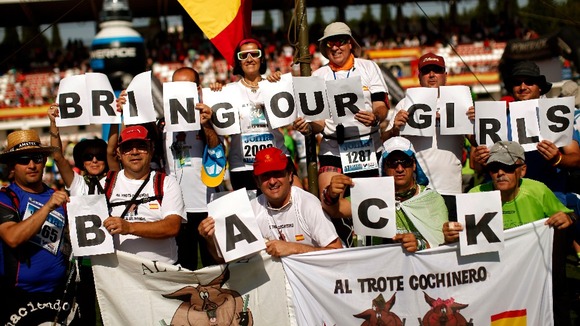 The UK advisory team said it was still trying to establish who was missing, after spending its first 24 hours in the capital Abuja in talks with senior officials including Nigerian president Goodluck Jonathan.
Watch: First Lady speaks of 'outrage' over Nigeria kidnapping
The Nigerian government has been heavily criticised at home and abroad for being slow to react to the kidnapping of the 276 girls on 15 April.
The UK's Ministry of Defence has already linked up with the Nigerian military, including the force which has operational control of the region where the kidnaps took place.
Read: Nigerian president believes the girls are 'still in Nigeria'