One man was shot dead and a second was wounded when the Ukrainian National Guard tried to disperse a crowd outside a municipal building in the eastern Ukrainian town of Krasnoarmeisk, which lies north-east of the city of Donetsk.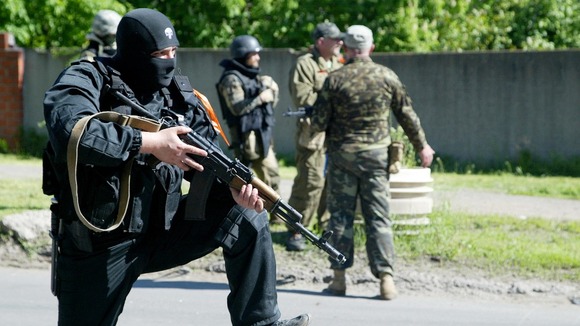 The Interfax-Ukraine news agency quoted witnesses as saying the incident occurred when members of the Guard's "Dnipr" battalion fired shots as a crowd tried to block their entry into the building.
Video taken at the building appeared to show a crowd dispersing as shots rang out, although It was unclear where the shots came from, reported Reuters.
Read: EU 'will not recognise' self-rule poll in eastern Ukraine