Prime Minister David Cameron has called on the country's floating voters to shun the "doom-mongers" and back his "optimistic" vision for the country in this month's European elections.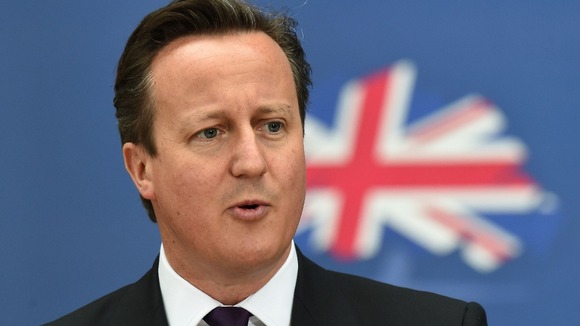 Writing in The Sunday Telegraph today, the Conservative leader says he understands voter scepticism but has underlined his key objectives his government is working on:
"I have set out, very clearly, the key areas we are renegotiating on: keeping our border controls; cracking down on benefit tourism; securing more trade; getting more control over justice and home affairs; and getting Britain out of 'ever closer union.
"Once we've negotiated, whatever the outcome, the British people will have the final say on our future in Europe, with that in-out referendum in 2017," he said.