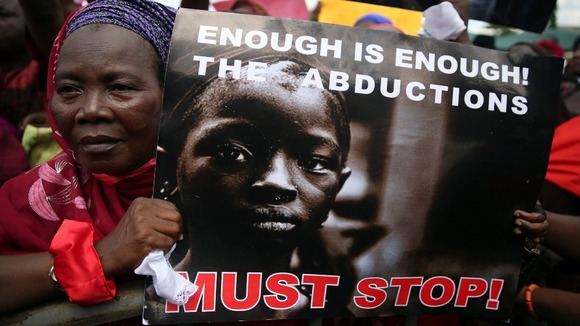 A leading Nigerian rights group is urging the UN Security Council to impose sanctions on Islamic extremists who abducted 276 schoolgirls, saying concern and condemnation are not enough.
The Socio-Economic Rights and Accountability Project said it is time for the council to "act decisively". The cost of inaction is "too high to contemplate", they said.
It comes as more experts are expected in Nigeria to help in the search, including US hostage negotiators.