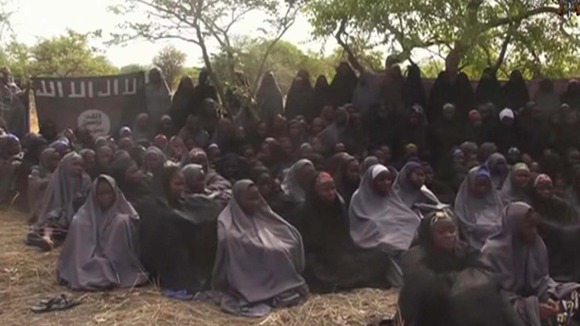 The video released by Boko Haram of the kidnapped Nigerian schoolgirls has given family members "hope that the girls are alive", a civil leader from the town has said.
In Chibok, the town from where the girls were abducted, parents were hoping to watch the video and identify their daughters, said one of the town's civil leaders, Pogu Bitrus.
"There's an atmosphere of hope, hope that these girls are alive, whether they have been forced to convert to Islam or not," he said.
The video shows about 100 of the girls, indicating they may have been broken up into smaller groups as some reports have indicated, Mr Bitrus said.