Labour leader Ed Miliband has accused David Cameron of reorganising the NHS from the "top-down."
Speaking in Manchester, Mr Miliband accused Mr Cameron of taking on new powers to close down health services and shutting a quarter of NHS walk-in centres.
Read more: Miliband promises to boost GP surgeries
He also said Cameron promised there would be "no more top-down reorganisations. He spent billions of pounds on a top-down reorganisation that nobody wanted and nobody voted for"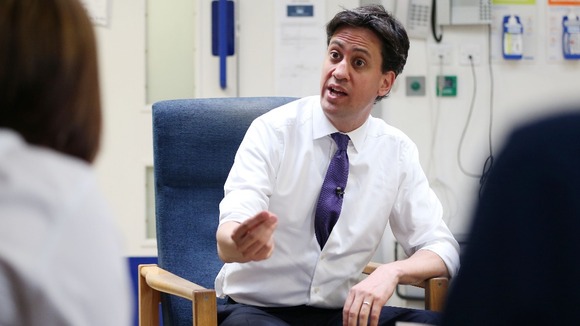 "Competition, fragmentation, and privatisation - that's how the Tories see the future of our NHS and that's why it is going backwards," he said.
"David Cameron has broken his bond of trust with the British people on the NHS. He has proved the oldest truth in British politics: you can't trust the Tories with the NHS."