Rolf Harris abused a teenage girl while his own daughter was asleep in the same room, a jury has heard.
An alleged victim suggested that Harris would get a "thrill" out of indecently assaulting her while his daughter Bindi was present.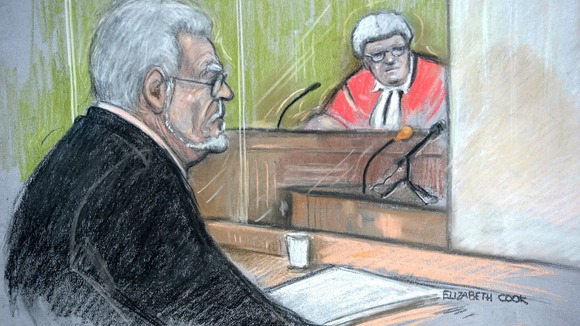 Describing how he allegedly performed a sex act on her, she said: "He didn't feel inhibited, I think he got a thrill out of it".
Asked why she thought this, she added: "By the look on his face, looking over at Bindi and just carrying on."
The 84-year-old entertainer denies 12 counts of indecent assault between 1968 and 1986.