Rolf Harris would give a girl "creepy" hugs before he indecently assaulted her during a holiday when she was 13, a court has heard.
The alleged victim claimed the veteran entertainer would touch her when she got out of the shower during the trip to Hawaii in 1978.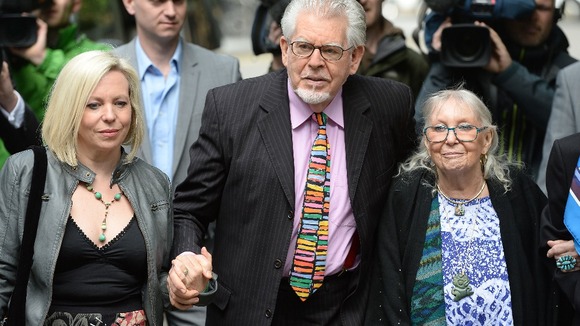 "He just came over and gave me one of his big hugs and tickles," she told the jury of six women and six men.
"The way he hugged you and touched you all over, it was cringey. The way Rolf folded himself around you, he was a big man...he enfolded you in his arms and then touched you up and down over your body.
"He'd go 'ooh'."
The 84-year-old is accused of 12 counts of indecent assault - he denies all the charges.