Fundraising cancer sufferer Stephen Sutton, who has raised more than £3 million during his three-year battle against multiple tumours, has revealed his cancer went undiagnosed for six months during its early stages.
The 19-year-old told the Daily Mail: "On the whole, the NHS has been brilliant, but there will always be a kind of ... there always will be anger.
"If it had been caught earlier, it could have led to a better prognosis. It could have changed the situation. But even saying that, I'm not one to dwell on the past. It is what it is."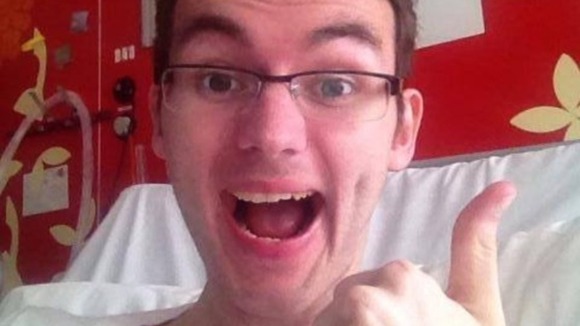 Mr Sutton, from Burntwood, Staffordshire, was diagnosed with bowel cancer when he was 15. Despite treatment, his tumours spread and he was informed his condition was incurable in December 2012.
He was re-admitted to Birmingham's Queen Elizabeth Hospital at the weekend after telling followers on his Facebook page he had developed breathing difficulties.
"There's no immediate panic and I'm currently quite stable," he wrote. "I have been put on nebulisers and other meds which are currently helping my symptoms hugely."