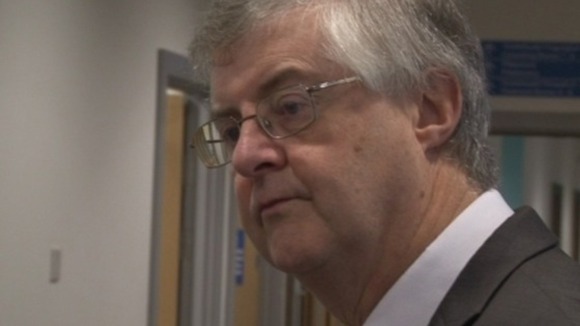 Welsh Health Minister Mark Drakeford has apologised for the "unacceptable" levels of care uncovered in two Welsh hospitals, but says the incidents reported were not comparable to those seen in the Mid Staffs crisis.
"I want to offer my unreserved apology to those individuals and families whose care has fallen so far short of what they would expect while being looked after in these two hospitals," he said.
Mr Drakeford said he was "shocked" by the report's findings, but added: "I am reassured that the report makes it absolutely and repeatedly clear that what has happened in these hospitals is not, and never has been, the same as that at the Mid Staffordshire NHS Trust in England."
Hundreds of patients were estimated to have died at Stafford Hospital as a result of poor care over many years.
Read: 'Unacceptable' elderly care uncovered at Welsh hospitals