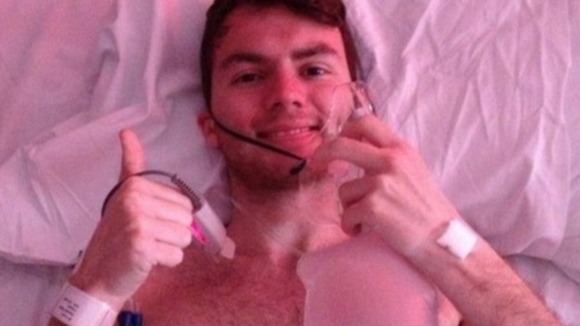 The condition of terminal cancer patient Stephen Sutton has "deteriorated" due to a regrowth of tumours blocking his airways, his family have said.
"Unfortunately in the last 24 hours Stephen's condition has deteriorated to where he can no longer communicate through this page himself," a post on his Facebook page read.
"Unfortunately the breathlessness which had him re-admitted to hospital is due to the regrowth of tumours which are blocking his airways, and not just due to infection as we had all been hoping."
They said Stephen's condition is now "comfortable and stable", and asked for "a certain amount of privacy for us to spend what time he has remaining with him".